Pitt softball splits series against Boston College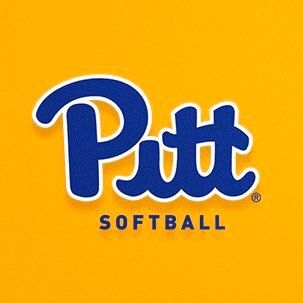 by CW Ross
Pitt's weekend series was supposed to be two single games played on Friday and Saturday followed by a doubleheader on Sunday to end the series. But due to the bad weather forecast for Sunday in the Boston area, it turned into doubleheader play on both Friday and Saturday.
That change was good fortune for Pitt because they came ready to play on Friday pounding out 25 hits on the day winning both games of the doubleheader by scores of 7-4 in game one and getting a run-rule 9-0, five innings win in game two of the day.
Every time I get to see Pitt sophomore EC Taylor play I'm impressed by just how big of an impact she can have on a game with her power slapping abilities and killer speed on the bases. Taylor finished Friday's action going 5-for-9 with four runs, a triple, and two stolen bases. I'm guessing that Florida head coach Tim Walton wishes he wouldn't have let Taylor get away from his Gator's program.
Unlike in some earlier games this season Pitt's pitching looked ready for the big-time too. Sophomore pitcher Makenzie Stiles earned the win in game one going 4.2 innings while giving up just four hits and recording one strikeout. Redshirt senior pitcher Brittany Knight showed some of her ace form from previous seasons throwing a three-hitter complete-game, five-inning shutout in game two.
Unfortunately for Pitt Saturday's doubleheader action against BC wasn't as fruitful as Fridays. Pitt lost both ends of the doubleheader, game one 3-2 and 8-4 in game two to split the weekend series with the Eagles.
The main difference between the two days of play was on Friday Pitt's pitchers showed what could be when they're firing on all cylinders while in Saturday's action they couldn't get the outs needed in key situations that lead to extra runs being scored.
I was impressed by Pitt's batting throughout the entire series. They were hitting the ball well and with some stronger pitching could have won both of Saturday's games.
Senior Hunter Levesque finished the series 6-for-14 (.429) with four doubles, four RBI, and a .714 slugging percentage. Levesque doubled twice in game four of the series.
I also need to give a shout-out to the play of Pitt's EC Taylor again on Saturday. Taylor took a literal beating on Saturday leaving nothing on the field. Her day included running full speed into the outfield wall while trying to chase down a BC home run ball. It looked like she literally was gonna run through the wall as she pursued the ball. You could tell on the screen when the team trainer and fellow outfielders were talking to her that they were asking her to check her teeth to make sure she hadn't knocked them loose. After that incident, the next time she came up to bat Taylor rolled her ankle running to first base and had to pull up and limped off the field leaving the game.
For Pitt's sake, I sure hope that her injury isn't anything with long-term effects because Taylor's play is really needed not only for this year but in the future for Pitt to perform at a top-level.
The Panthers have a bye week before closing out the regular season against Florida State at home May 7-9. Game one begins Friday, May 7 at 6 p.m. on the ACCNX.
#Softball, #CollegeSoftball, #Pitt, #SoftballNews, #Fastpitch, #ACC,