Pitt softball gets series sweep over North Carolina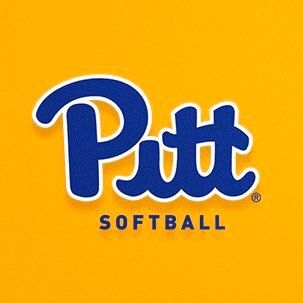 by CW Ross
Looking to get back on track playing at their home Vartabedian Field after getting swept last weekend by NC State this time Pitt was going up against North Carolina. Things turned out much better this time as Pitt started the series with a 7-6 win in Friday evening's opening game.
Offensively, Junior Sarah Seamans went 2-for-4 with a homer and four RBIs. It is her third four-RBI game of the season and Freshman Cami Compson went a perfect 2-for-2 with two runs, one RBI, and two walks to lead the team.
Pitt redshirt senior Brittany Knight pitched the final two and two-thirds innings, allowing just two hits and striking out two in the winning effort.
The two teams were back at it again on Saturday for some doubleheader action this time. Pitt took care of business winning both games of the doubleheader.
In game one Pitt used a walk-off solo home run from senior outfielder Hunter Levesque to win it by the score of 6-5. Earlier in the same inning, sophomore Kayla Lane hit a game-tying two-run home run to left field.
Sophomore EC Taylor also had a good game going 5-for-7 for the day with three RBIs, three runs, and a stolen base. Along with junior Sarah Seamans who hit her second homer in as many days in game one and went 4-for-6 with two RBIs and a run for the day.
Pitt also got a win in the second game of the doubleheader by the score of 6-4. Brittany Knight picked up the game win in the pitching circle.
The two teams concluded their four-game weekend series on Sunday afternoon with Pitt getting the series sweep. In a back and forth type game Pittsburgh came out on top winning the game by the score of 11-7. It was the first sweep of ACC Team for Pitt since 2019.
It was another hot day for Pitt's bats with sophomore EC Taylor going a perfect 4-for-4 along with registering three runs and an RBIs. Taylor finished the weekend 10-for-14 with seven runs and four RBIs. Junior Sarah Seamans also hit her third homer of the series, finishing the day 2-for-4 with two RBIs. Seamans finished the series with a 1.214 slugging percentage, eight hits, and eight RBIs.
Pitt showed a lot of grit this weekend in their play coming back several times over the weekend to retake a game lead. They also showed their power game with several balls flying out of Vartabedian Field. Along with speed on the bases. The only part of Pitt's game that wasn't firing on all cylinders was their pitching, that while good enough to win high-scoring games is in desperate need of a shutdown closer to finish off tight games.
Pitt next heads to Boston College to play four games starting Friday, April 23 at 4 p.m. All games against the Eagles will be live on the ACCNX.
#Softball, #CollegeSoftball, #Pitt, #SoftballNews, #Fastpitch, #ACC,